This ministry is for either children at least in the fourth grade or adults who have received their First Holy Communion and has a desire to assist the Celebrant during the liturgy.Altar Servers should set an example to the congregation of reverence and participation in the Mass. There is a progressive training program beginning with Novice to Server to Master Server based on service and knowledge.
If you have a desire to serve the Lord in this way,please contact the church office at 337-235-0272 or send us an email at This email address is being protected from spambots. You need JavaScript enabled to view it.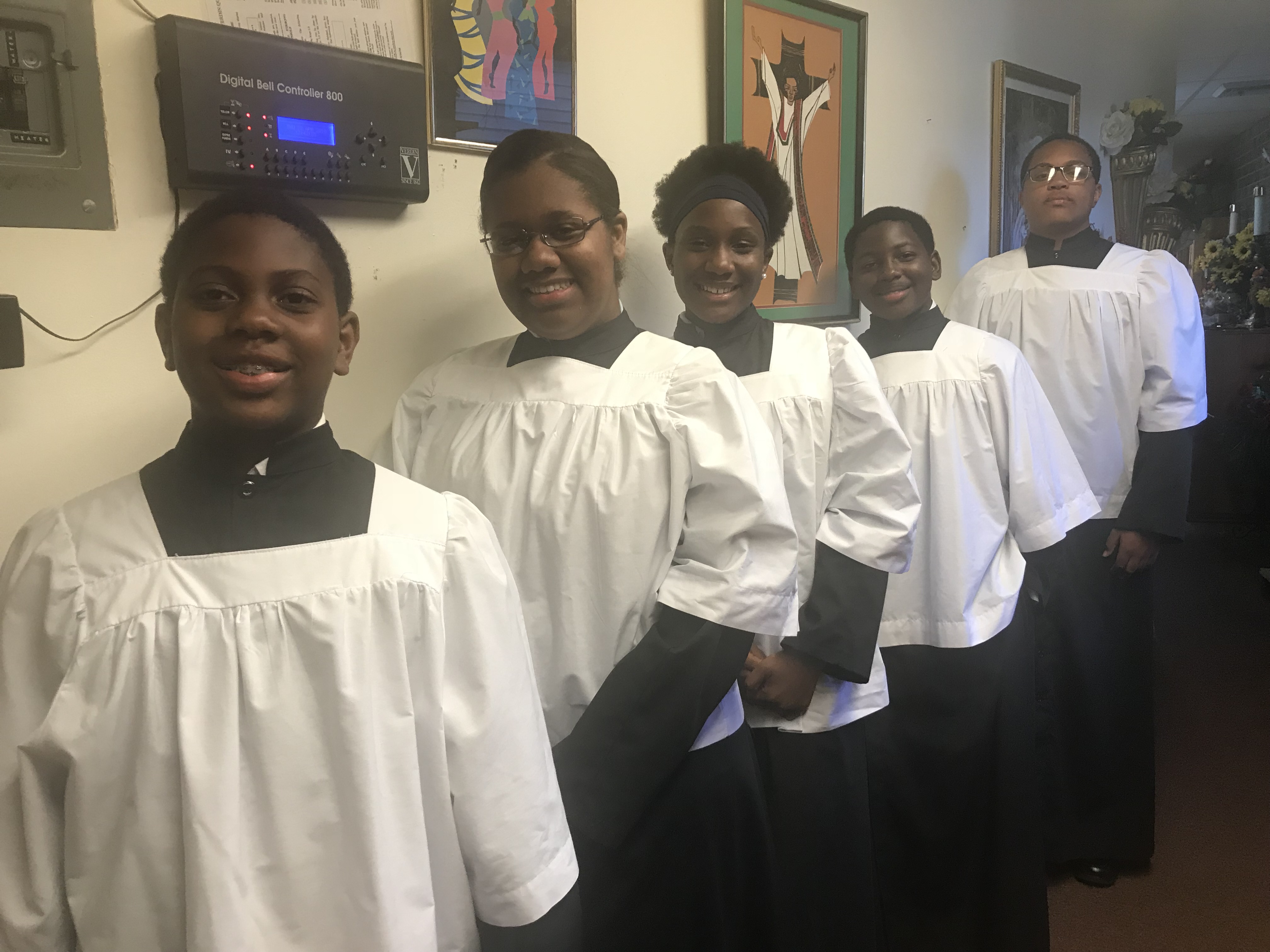 Altar Servers
Bryson Moore, Ashlyn Arceneaux, Alyssa Handy, Jeremiah Jean-Batiste, and Andre Moore
---
2018 Altar Server of the Year
Congratulations to Andre' Isiah Sean Moore! Andre' is the recipient of the Serra International 2018 Altar Server Award. On April 10, 2018, Bishop Deshotel presented this award to Andre' and other honorees in a ceremony at Immaculata Chapel.
Andre' is the son of Brian and Andrea Moore. He is a dedicated young man who often goes above and beyond the requirements for his ministry. He volunteers to serve whenever he is needed. He is a member of the Junior Knights of Peter Claver. He is a positive role model for all our youth. Andre' is an 8th grade student at Holy Family Catholic School. He will be attending Teurlings Catholic High School in the Fall of 2018.
Thank you Andre for all that you do!